Author: Sara Harder

Level: Beginner

Lesson Frequency: Weekly


Total Live Sessions: 8 Lessons

Live Session: 1 hr

Evaluation:
Final Project Feedbacks
8 Live Sessions

1 Certification

Teacher Support

Final Project Discussion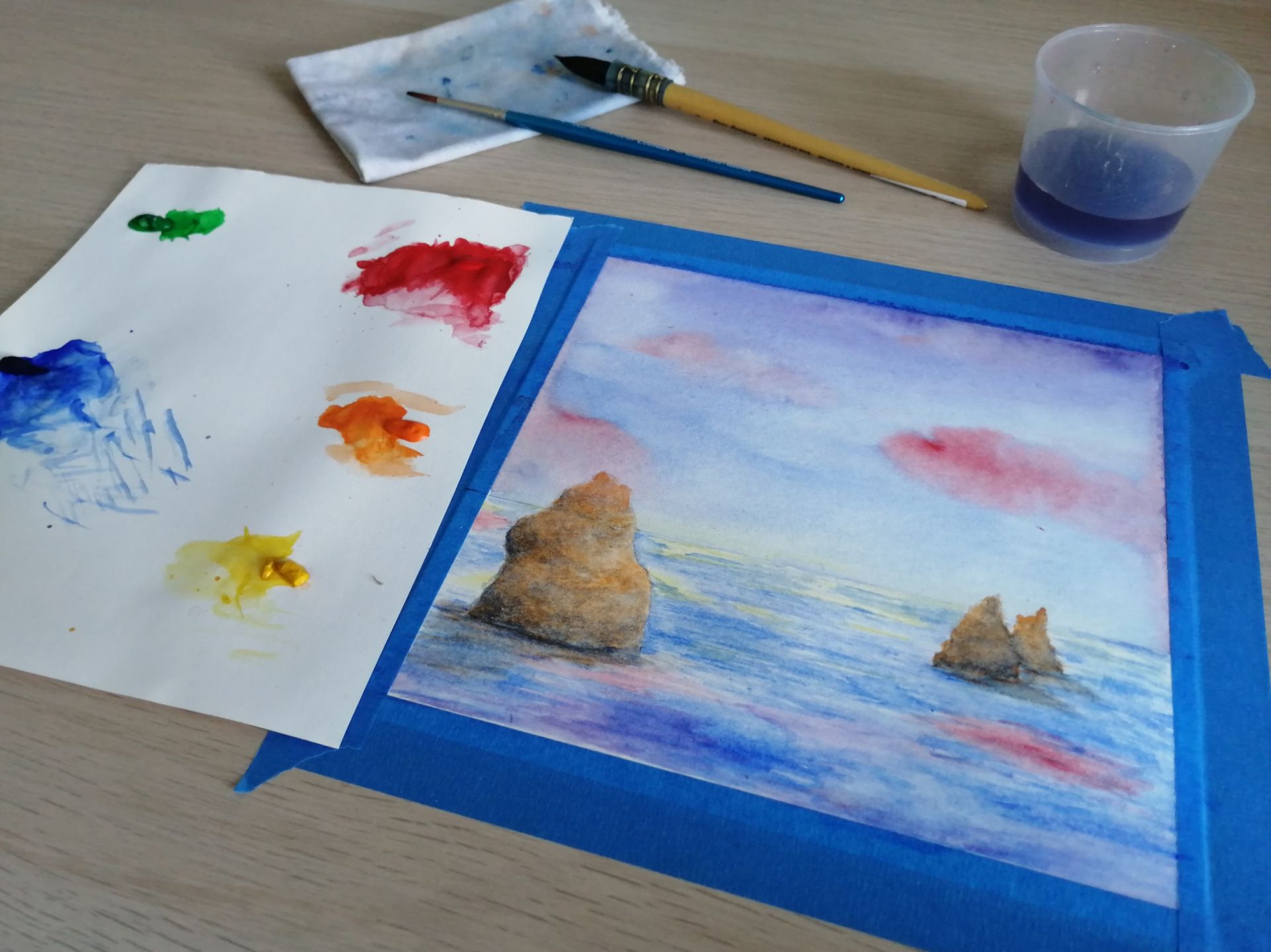 Overview
Does your child have a vivid imagination for painting? Why not try watercolor painting today!

Step-by-step, the student will be guided through how to overcome the challenges of this medium. Students will learn the core principles of watercolor painting, such as hue/saturation, different painting techniques, and how to apply these techniques together.

In this lesson, we'll look at a watercolor painting from start to finish and solve all common "problems" with watercolor.
What you'll learn
Painting with hue/saturation.
Different painting techniques.
How to add coloring layers.
Watercoloring techniques
Supply List

Watercolor brushes, various sizes
Pad of watercolor paper, 9x12 in,140lb
Watercolor paints, preferably tubes
Masking tape or gummed tape
Cup for water
Paper towels
Plastic palette (or plastic plate)
Pencil
Meet the instructor
Sarah Harder
Sara Harder is an Italian artist, who studied painting at the Accademia di Belle Arti di Brera under the guidance of Ignazio Gadaleta and got 2 years of experience teaching English conversation to Italian students in early middle school. She was able to pursue her career thanks to various awards and scholarships received for her artwork, including a grant from the Elizabeth Greenshields Foundation. After spending several years studying in Milan, she returned to the US to continue her career in the fine arts as a professional painter.